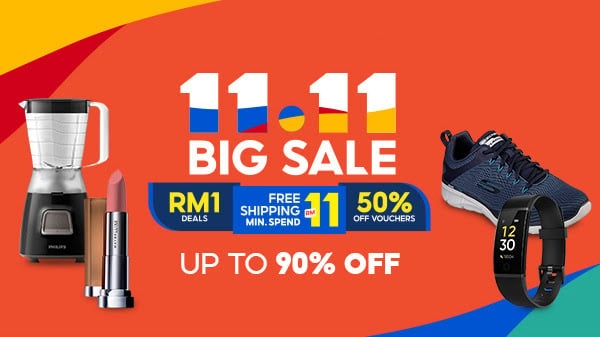 Jabra, a world-renowned hands-free communications device manufacturer, recently launched a new line of high performance corded and wireless stereo headphones in Malaysia, featuring Dolby Digital Plus. Jabra has extended its expertise in sound technology and award-winning design with the debut of the world's first wireless Bluetooth headphones enhanced with Dolby Digital Plus, and corded headphones Jabra Revo and Jabra Vox.
I had the opportunity to review a sexy new pair of Jabra Revo Wireless, thanks to Jabra.
Design & Build
As expected of the Danish manufacturer, the premium Jabra Revo Wireless exudes quality and sexiness from the word go. The aluminium frame and flexible, padded synthetic titanium headband feels reassuringly durable and solid. The review unit I received was the matt black version, which I think looks better than the white. Strictly a personal opinion, of course. The bright orange accents are a nice touch.
The headphones weigh a scant 240g, heavy enough to feel solid, and light enough for long hours use over your head.
The Jabra Revo Wireless is easy to store with its foldable steel hinges. Fold them and store them in the included black carry bag.
The attention to detail of the headphones is amazing. Within the ear muffs are marked thoughtfully with 'left' or 'right'. Never confuse your left with your right ear ever again. Right.
On the left ear cup, the letters NFC are printed clearly. More of this later.
On the right are the main controls of the headphones. A three step toggle to power on and off, as well as setup in Bluetooth mode is placed discreetly on the bottom arch of the right cup.
The headphones have turntable-type multi-touch on-ear controls on the right. You can tap or trace cricles to adjust volume, skip tracks or answer calls (if you're using with your phone). This is a really cool feature. The tap and trace reminds me a lot of iPods. Now in your ear!
Sound Quality
The integration of Dolby Digital Plus via Jabra Sound App certainly adds a new dimension and depth to audio quality and music. Music lovers will appreciate the audio quality and the customisable audio settings with the accompanying app.
The ear muffs provide adequate noise-canceling, and it's easy to be immersed in the song track you're listening to, or game that you're playing on your device or computer.
I do gaming quite a bit on my iPad 2, and the Jabra Revo Wireless is perfect for immersive, uninterrupted Real Racing 3 action, and yes, wirelessly too.
Thanks to the Jabra Sound App, which is available on both iOS and Android, you can customise audio settings and adjust the graphic equaliser to tweak sound characteristics to your liking. I listen to a blend of rock and hip-hop/rap, so I tweak settings accordingly.
The app also allows you to create your own playlists and share music to other users. The app itself doesn't offer a whole lot of features, but adequate for consuming audio content.
Comfort & Fit
The headphones are fully adjustable, so unless you have an alien cone head, you should be able to adjust to a perfect fit. The plush, memory foam ear cups and padded headband makes it comfortable to wear even over long hours of usage.
Features
Dolby Digital Plus, Jabra Sound App, turntable touch control, in-built microphone, NFC, and Bluetooth wireless pairing. The Jabra Revo Wireless has a lot going for it, packing a large number of features into a premium, well-designed package.
Key features at a glance
High definition Dolby® Digital Plus via exclusive Jabra Sound App
Turntable Touch Control for easy music and call management
Life proof – tough, shatterproof and constructed for ultimate portability

Extreme tested: Cable (to 15 kg), Bend (10000 times), Fold (3500 times), Drop (from 2m)
Premium materials: synthetic titanium headband (lightweight and flexible), steel hinges and aluminium frame

Memory foam ear cups and padded headband
Foldable design
In-Built Microphone for wireless calls: Noise Blackout™ with dual mic technology for superior call quality
Multiuse™ technology: Pairs up to 8 devices; connects to 2 devices simultaneously
NFC capability
Detachable corded option
40mm dynamic speakers
Connects to devices via Bluetooth® and 3.5mm audio cable
Playback time: 12 hours
Standby time: 10 days
Bluetooth range: 10 metres
Speaker frequency range: 20Hz – 20kHz
Setting Up
Setting up is incredibly simple. For Bluetooth pairing, just hold the On/Off/Pairing switch in the Pairing position for 3 seconds, and pairing mode will be announced in the headphones. The LED light will then flash blue. Follow the voice-guided instructions to pair with your device. I paired this with my iPad 2, and later also successfully paired to a BlackBerry Z10 smartphone, and my MacBook Pro.
Pairing with NFC is even simpler. Turn on the headphones, tap your NFC-capable device against the NFC zone of the headphones, and 'tadaa', it's paired. Worked flawlessly with the Z10.
What's in the Box
The premium-looking polycarbonate box is as good-looking as the device it houses. In the box are:
Jabra Revo Wireles Headset
USB cable
3.5mm audio cable
Protective carrying bag
Getting Started guide
Pros
Fantastic, rock solid design, premium feel
Foldable design is convenient for solid
Very easy pairing with devices
Good audio quality
Good wireless range
Cons
Might be pricey for some
Carrying bag could have used better materials
Price and Availability
The Jabra Revo Wireless retails for (SRP) RM1,099. Covered by a limited 2-year warranty.
The Jabra Revo Wireless is joined by the Jabra Revo corded headphone (RRP RM 699) and Jabra Vox in-ear headphones (RRP RM 379). The new Jabra music range is available at Apple Store – Machines, Ascentouch, Mac Studio, IT Shop – Viewnet, Radio Shack, I-Tec@MV & All IT.
Overall
A quality product, synonymous with the Jabra brand, which will appeal to audio enthusiasts, music lovers and casual gamers. While slightly pricey, the Jabra Revo Wireless boasts great audio quality with the integration of Dolby Digital Plus, neatly combined into an attractive, well-designed package. There's little not to like about the Jabra Revo Wireless, in my opinion. For those with less deep pockets may want to consider the corded Jabra Revo (RM699) headphones.