It's amazing that in just half a decade, the mobile phone as we once knew has evolved into a powerful mobile PC in your pocket. We're talking octa-core processors, gigabytes of RAM and storage and even ultra high resolution screens. With all this power though, surfaces a new problem. Battery life.
Gone are the days of the hardy Nokias that last weeks on end on a single charge. Sure, mobile makers could always pack in a massive battery, but that has implications in both weight and form factor. Aside from being wall-huggers (which some of us still do), the other real alternative is the external battery pack or popularly known as power bank.
ADATA, an award-winning tech company based in Taiwan, has a portfolio of power banks in the market. I recently had the opportunity to put the PV110 Power Bank to the test. Here's a review.
Design and build
It wouldn't be overstating by saying that the PV110 is built like a tank. It's all metal enclosure with a blue brushed metal finish is appealing and looks like it could take a beating without complaint (sorry for the sado-masochistic tendencies). The finish makes it resistant to fingerprints. There are several colour options including Titanium, Gold, Pink and Blue.
Its design language is reminiscent of one of the first mainstream powerbank brands — Sanyo Eneloop (I have a 5000mAh) and the uber famous Mi Power Bank. Which isn't a bad thing.
The front facing plate houses the power button, LED indicator lights, microUSB input, 1.0A output and 2.1A output ports.
Being a 10400mAh battery pack, it does weigh a bit but not overly so.
Specs at a glance
1.0A output, 2.1A output (fast charging)
microUSB input
10400mAh capacity, Lithium-ion
Able to charge two devices simultaneously
LED power indicator
Automatic cut-off when device is fully charged
Auto power-off when idle for 10 seconds
Aluminium exterior
For more specifications and info, visit http://www.adata.com/index.php?action=product_feature&cid=9&piid=298
Safety and Protection
With any power-based product, safety is paramount. The PV110 has a plethora of certifications including FCC, CE, BSMI, VCCI, KC, PSE, RCM, EAC and NOM ensuring safety and stability when in use. The PV110 has built-in six-fold safety protection, including over-temperature, short circuit, over-voltage, over-charge, over-discharge and over-current situations.
It also has PTC (Positive Temperature Coefficient protection) that monitors battery monitor to prevent any damage caused by overheating.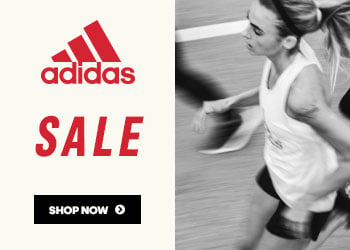 Performance
The PV110 will take several hours to charge up fully, a small price to pay for big capacity. It is considerably quick to charge up compared to some powerbanks I've owned and used though.
With 10400mAh in the bank (pun intended), I get to charge up my smartphones close to three cycles at a time. What's fantastic is that it's always stable and always dependable.
The 2.1A output can charge up a tablet, or provide some really fast charging times for your smartphone. Get from 20% to 90% in around an hour.
The PV110 remains relatively cool throughout usage. It doesn't automatically charge a device unlike a few powerbanks I've used, so you'll need to hold down the power button for it to activate.
The LED indicator will clearly display remaining battery life.
Pros
Big capacity
Stable and reliable
Myriad safety features
Fast-charging
Pleasing design, solid build
Affordable and great value
Quality product
Cons
Pricing and availability
The ADATA PV110 is available at authorised resellers and retails at RM89.00 (US$25.00).
Final verdict
Undeniably, a powerbank is an essential part of the modern 'always on' mobile lifestyle. For that, the PV110 fits this task completely, delivering reliable, efficient performance for all your portable energy needs.
It's well-built, performs flawlessly and comes at an affordable price.