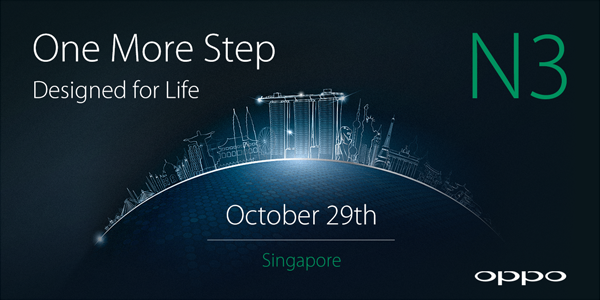 OPPO is set to unveil its latest Android-powered smartphone — the OPPO N3 in Singapore today. Based on a teaser image, there may also be a second device, speculated to be a mid-range OPPO R5.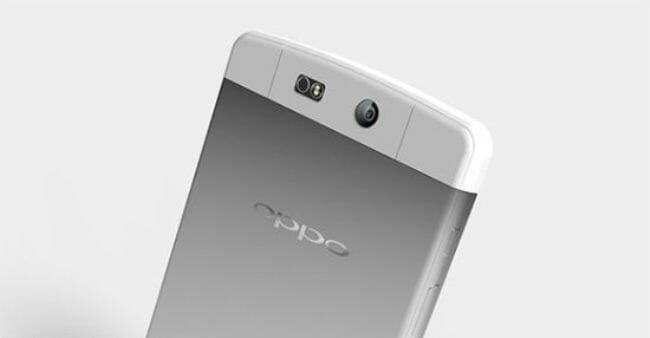 The OPPO N3 will feature a super sleek "non-bendable" lithium-aluminium chassis, and OPPO's famous rotating camera.
Powering the flagship will be a Qualcomm Snapdragon 805 chip with 3GB RAM.
The new phone may feature a new 16MP camera with a 1/2.3-inch sensor and the display is expected to be a qHD 5.9-inch.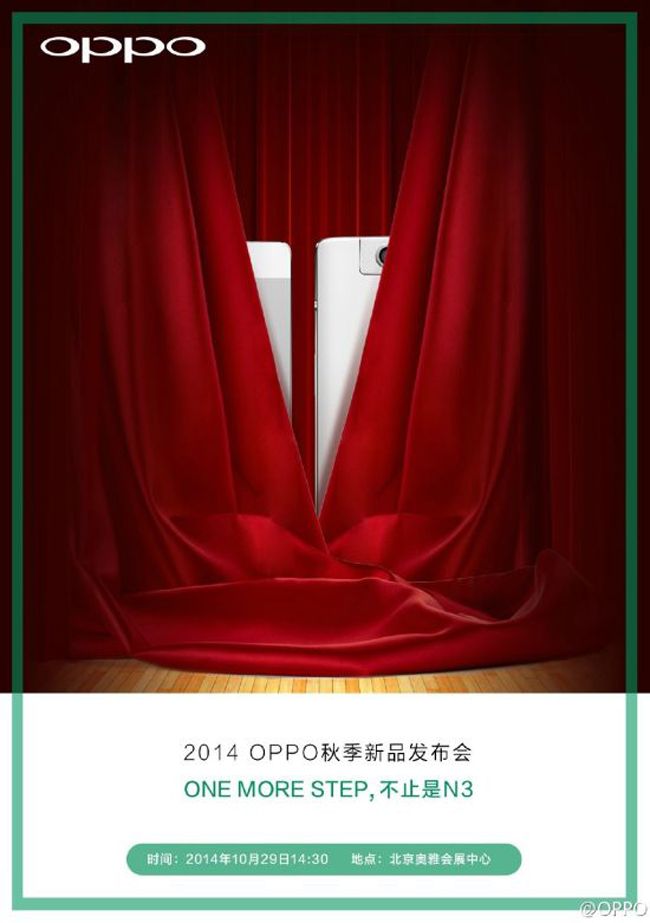 The phones are expected to be available in Malaysia sometime December, and according to a spokesperson, the R5 will be available first.
We will reveal more from the launch floor at Marina Bay Sands, Singapore later today.
Source: India Today
[raw_html_snippet id="google ad 300-250″]