November 7, 2013 – Nokia announces a partnership with leading budget airline AirAsia, to develop the AirAsia mobile app for the Windows Phone 8 (WP8) platform.
 The AirAsia mobile app is the first native AirAsia Windows Phone 8 app that takes advantage of WP8's Modern UI and makes features like the interactive seat selection feature and voice search possible. After  successful development and deployment of mobile web apps for iOS, Android and BlackBerry, a native app is a natural progression to better performance and enhanced user experience.
Present during the media announcement was Gary Chan, Head of Marketing, Nokia Pan Asia; Kenny Wong, AirAsia Berhad Country Head of Commercial; Dinesh Nair, Director of Developer and Platform Evangelism for Microsoft Malaysia; Wan Murdani Mohamad, MDeC's Director of Digital Enablement; and Walter Wong, Chief Technology Officer, Gain Secure.

Speaking to Kenny Wong of AirAsia personally after the announcement, Kenny revealed that over 80% of AirAsia sales are generated online and via mobile platforms. The balance is via traditional sales channels like travel agents and ticketing counters.
Walter Wong, CTO of Gain Secure demonstrated the new app, giving attendees a preview of the entire process – from searching for flights (even via voice), booking, checkout and payment. Once payment is done, a barcode is generated and saved into a user's smartphone. Depending on user's personal settings on the phone, a copy can be stored in SkyDrive for safe-keeping.
Overall a simple and minimalist UI, as expected from the WP8 platform, and a fluid, slick user experience. The app will be available on the Windows Store soon. The mobile app is compatible with all Windows Phone 8 devices only (sorry Windows Phone 7.5/7.8 users).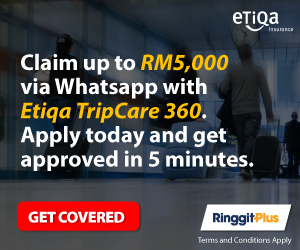 As a sideline, Nokia and AirAsia also announced the Top 10 finalists for the Nokia Travel Shoot-off photography contest. Each finalist was awarded a brand new Nokia Lumia 1020 and also given a lucky draw spin-the-wheel to win AirAsia tickets to selected destinations in Asia. Participants are tasked to take snapshots with their Nokia Lumia 1020 during the trip, and the best shot will stand a chance to win an all-expense paid trip for two to Sydney, Australia.
For more photos, visit Flickr.
Windows Phone 8 currently occupies the number three spot in mobile operating systems globally. In two years since its introduction, the platform has seen its app portfolio in the Windows Store grow to over 175,000 currently.