Motorola aka Moto, isn't first to the gate in the modular smartphone race, but being first doesn't always mean anything. With the Moto Z and Moto Z Play, alongside its Moto Mods modular platform, Moto is simply doing it better. And this intriguing new device family is now officially in Malaysia.
Welcome back, Moto.
What's modular all about? In itself, the Moto Z and Moto Z Play are pretty cutting-edge smartphones already. The magic lies with the customizable, expandable modular Moto Mods platform. Thanks to a smart connector on the back of the device, and six cleverly-shrouded magnets on each mod, you can transform your Moto Z and Moto Z Play in a snap. You can add the excellent Hasselblad True Zoom for a fantastic camera experience, or bring boom to a room with the JBL SoundBoost Speaker mod. Go crazy with individuality with Moto Style Shells. It's really up to you. And that's the beauty of it.
But first, let's quickly look at the Moto Z.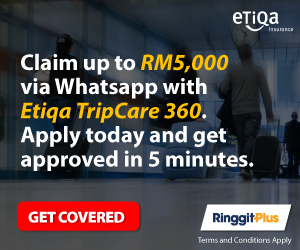 Moto Z: World's thinnest premium smartphone
The Moto Z brings me back to Moto's RAZR days. It's razor thin. In fact, with its svelte 5.2mm side profile, it's officially the thinnest premium smartphone in the world.
And premium it is. Made from military aircraft-grade aluminum and stainless steel, it's highly durable as it is beautiful. It's also water-repellant (not waterproof, sadly) thanks to a special nano-coating, so it'll remain unscathed in the rain, from splashes or spills.
The display is a super sharp and bright 5.5-inch QHD AMOLED, coupled with the top spec Qualcomm Snapdragon 820 processor. That's mated to 4GB of RAM and 64GB of internal storage. It also supports microSD expansion (up to 2TB).
In the camera department, it gets a more than decent 13MP f/1.8 rear camera with OIS and laser autofocus. The front-facing 5MP camera comes with a front flash and wide angle lens.
The 2,600mAh isn't the biggest battery out there, but thankfully there's TurboPower rapid charging. When you're low on juice, get up to 7 hours of power in just 15 minutes of charging.
The Moto Z is a 4G LTE device supporting dual nano-SIM.
Like the iPhone 7, Moto Z does away with the analog headphone jack. If have legacy headphones, it comes with a USB Type-C to 3.5mm adapter in the box.
On the software front, Moto Z runs snappy plain vanilla Android 6.0 Marshmallow bundled with Moto Experiences like Moto Actions, Moto Voice and Moto Display.
The Moto Z comes in Black/Lunar Grey and White/Fine Gold.
Moto Z Play: The affordable power-packed Z
If the Moto Z isn't for you, then opt for the Moto Z Play. It's slightly thicker than its top range sibling, but no less appealing. Thin, lightweight, the Moto Z Play has a solid aluminum frame and elegant glass back.
The octa-core Qualcomm Snapdragon 652 powers the device, alongside 3GB of RAM. Storage is 32GB.
The Moto Z Play packs a 5.5-inch Full HD Super AMOLED display.
In the optics department, it sports a 16MP rear shooter equipped with laser and PDAF autofocus. The front-facing selfie camera is a 5MP unit featuring an LED flash and wide-angle lens.
The great thing about the Moto Z Play is its whopping 3510mAh battery that also supports TurboPower charging. It charges via a USB Type-C port.
Like the Moto Z, it supports dual nano-SIM.
The good news is that the Moto Z Play retains the 3.5mm headphone jack many still long for.
The Moto Z Play comes in Black/Silver and White/Fine Gold.
Moto Mods: The modular phone is real, and it's here
Imagine for a second that you can extend functions and features of your smartphone in a snap. Well, imagine no further. It's right here with Moto Mods.
Moto Mods let you easily, and seamlessly snap mods to your Moto Z and Moto Z Play.
Thanks to six shrouded magnets that snap things in place, and a smart connector that enables communication between mod and phone, Moto Mods works like a charm.
For starters, the platform has four handy mods. Firstly, my favourite—the Hasselblad True Zoom. I know, it's easy to throw in a big name into a picture and call it out as a 'marketing gimmick.' But rest assured, Hasselblad, the iconic camera brand's involvement is far deeper than a marketing ploy.
Snap the Hasselblad mod in and you'll instantly get 10x optical zoom. It comes built in with a Xenon flash, and tactile controls. It's brilliant.
True to Hasselblad's renowned craftsmanship, the mod is impeccably designed and features top class ergonomics.
You'll be able to capture in RAW format, and it comes with free access to Hasselblad's Phocus editing software.
The mod is self-powered, but if it does run out of juice, it can draw power from your Moto Z device.
Next up is the powerful sounds from the JBL SoundBoost speaker mod. Snap it on and get instant access to 6W of powerful audio. It's pretty loud – 80dB to be exat. It comes with a built-in 1,000mAh battery that gives it up to 10 hours of playback time. The built-in kickstand keeps it propped up for your listening pleasure.
If you find yourself low on juice, snap in the Incipio offGRID Power Pack. It weighs just 79g and comes with 2,200mAh of extra battery life.
With the Moto Insta-Share Projector, it's all about the big picture. Get up to 70 inches projection with a contrast of 400:1. The mod comes with autofocus and auto keystone adjustment. It is self-powered with a 1,100mAh battery, and can draw power from the Moto Z as well.
According to Moto, Moto Mods are future-proof, and are guarantee to be supported by future Moto Z products (three generations).
Moto Style Shells let you customize your Moto Z and Moto Z Play with funky snap on back cases.
Pricing and availability
The Moto Z is priced at MYR2,699 (incl. GST) while the Moto Z Play retails at MYR1,799 (incl. GST).
The list of Moto Mods are as below:
Hasselblad True Zoom – MYR1,299
JBL SoundBoost Speaker – MYR599
Moto Inter-Share Projector – MYR1,399
Incipio offGRID Power Pack – MYR499
Moto Style Shells
Black Leather, Charcoal Ash, Silver Oak, Washed Oak – MYR79
Crimson Ballistic Nylon, Black Herring – MYR59
Pre-orders for the Moto Z and Moto Z Play start from 4 November, available via 11street and Lazada. The first 50 pre-order customers will receive a free unit of JBL SoundBoost Speaker Mod.
General availability, both online and offline for both devices and Moto Mods is at the end of November.