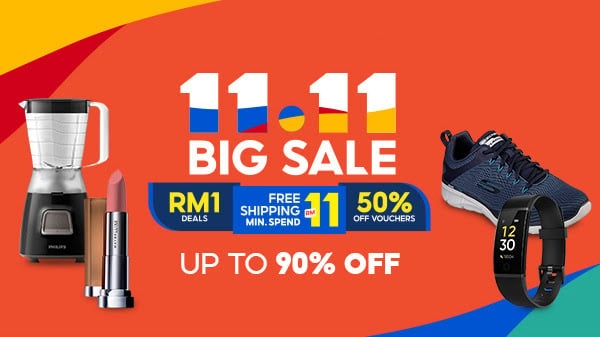 If you're still using a 3G SIM card, it's time to go 4G. Maxis is giving you every reason to upgrade with its "RM1 million 3G SIM Swap" campaign. Starting 25 April, upgraders (both Maxis postpaid and Hotlink) will be automatically eligible to participate in the giveaway campaign.
There will be three rounds to the campaign. As long as you haven't won, you can participate in all three rounds. The more you participate, the more chances you have to win the mouth-watering prize.
The campaign rounds will happen on 3 May, 16 May and 21 May, respectively.
The split of the prize money are as follows:
Customers can check if they are using an active Maxis 3G or 4G SIM card by dialing *100# or visiting their nearest Maxis Centre or participating dealer.
To participate in the campaign, customers just need to:
Bring their active 3G SIM card to any Maxis Centre/participating Hotlink dealer to perform the SIM swap.
Also bring proof of identity, e.g. their Identify Card or valid Passport, to prove that they are the rightful owner of the SIM card.
Once their SIM swap is successfully completed, they will be automatically eligible to participate in the RM1 million giveaway.
Maxis continues to invest and upgrade its 4G LTE network. A bulk of its 2016 capex was spent on building its network infrastructure.
And it shows. It recently emerged as overall winner, for the highest rating in the telco category for HD video streaming, according to YouTube's Video Checkup tool. Maxis earned a 4-star rating, consistently delivering smooth HD video streaming across 14 states in Malaysia.
The telco was also voted the Best Network in 2016 by MCMC Wireless & Wired Broadband Services.
For more information about the RM1 million 3G SIM Swap campaign, watch the video below, or visit http://www.maxis.com.my/4gnetwork.