Huawei has delivered something stunning at the Mobile World Congress (MWC 2015) in Barcelona — the Huawei Watch, a beautiful, circular watch powered by Android Wear. The premium-looking smartwatch, the brand's first ever, features a 1.4-inch touch-sensitive AMOLED display, scratch-proof sapphire crystal lens, cold-forged stainless steel frame, and even comes with a built-in heart rate monitor and 6-axis motion sensors.
The Huawei Watch is designed by a team of experienced watch designers that have a rich history in creating fashionable and timeless watches, and it certainly shows. The watch has a timeless, analog look-and-feel, hiding the tech underneath.
The device boasts a super vibrant 1.4-inch AMOLED display at 400×400 pixels @ 286PPI with a 10,000:1 high contrast ratio, making it the most vibrant Android Wear smartwatch in the world.
With Huawei's commitment to quality and user experience, the Huawei Watch is built to last with its high-quality and scratch-resistant cold-forged stainless steel body including its crown, frame and hinge. The stainless steel is claimed to be 40% harder than conventional stainless steel. Measuring 42mm diameter by 11.3mm thickness, the watch is made out of more than 130 components.
The Huawei Watch comes in gold, silver and black colour options.
More than 40 unique watch faces will be available to choose from including a full range of watch straps made from different materials and styles.
The watch will include a magnetic charging station for convenient charging.
The Huawei Watch is powered by Android Wear — compatible with smartphones running Android 4.3 or better. The watch can receive SMS, email, calendar, app and phone call notifications.
Hardware-wise, the watch is powered by a 1.2GHz Qualcomm processor and includes 4GB storage, 512MB of RAM and Bluetooth 4.1.
The 300mAh battery should at least last 2-3 days on a single charge.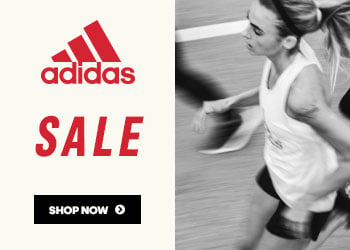 For sporting enthusiasts, the heart rate monitor, 6-Axis motion sensor and barometer sensor automatically detects and tracks your activity in real-time, even your sleep. You can monitor anything from calories burned to heart rate, climbing heights, steps and distance traveled.
Hardware, sensors and data means absolutely nothing if there isn't an app ecosystem to support it. This is where the Huawei Health Ecosystem comes in. Huawei is working with partners including Jawbone to grow the health and lifestyle app ecosystem.
Availability and accessories
Huawei Watch will be available in more than 20 countries including United States, United Kingdom, Argentina, Australia, Brazil, Canada, Denmark, Finland, France, Germany, Hong Kong, Italy, Japan, Norway, Philippines, Russia, Singapore, South Korea, Spain, Sweden, Switzerland, United Arab Emirates. Exact availability and pricing will be announced at a future date in each of the local markets.
Initial impressions
Based on design alone, the Huawei Watch is spot-on beautiful and premium. IMHO, the best-looking Android Wear smartwatch to date. I'm torn between the Black and Silver. Looks like the Moto 360 and LG G Watch have a fight in their hands.
What do you think? Is this the most beautiful Android Wear smartwatch?
For all things MWC 2015, bookmark this link. For more comprehensive live coverage of #MWC15, visit our partner sites SoyaCincau.com and TheSkop.com.