Ultimate Ears, a brand of Logitech has announced a limited time offer for its UE BOOM wireless speaker. Selling at a retail price of RM799, the UE BOOM now goes for just MYR599. Why not buy two though? You'll get the second unit for MYR399 inclusive of GST. The promo period runs from 16 November to 31 December 2015.
The UE BOOM is a cool 360-degree wireless speaker that doesn't just look good but also sounds great. You'll also get peace of mind lugging it around as it is has an acoustic skin that's water- and stain-resistant.
Ultimate Ears calls it a 'social music player' as its made for connecting with others. It's incredibly easy to pair with your Android or iOS device, and you can even wirelessly connect two UE BOOMs together through the free UE BOOM app. Play them in stereo mode or traditional left/right stereo mode.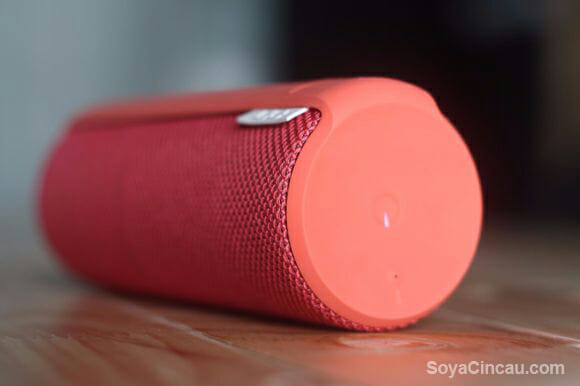 It's the first stereo speaker to offer 360-degree sound in a battery-powered form factor. The rechargeable battery is good for 15-hours of playtime.
Want to know what it's like to use the UE BOOM? Head over here for a full review.
Pricing and availability
The UE BOOM is available at selected stores nationwide. SRP is MYR799. For a limited time only, grab the UE BOOM for MYR599 for the first unit and MYR399 for the second unit. Available at stores listed below:
Machines
Mac City
iStore
Mac Studio
Connect
Radio Shack
Flash Gadget
[email protected] Valley
Charlie Cellular
Switch
Ascentouch