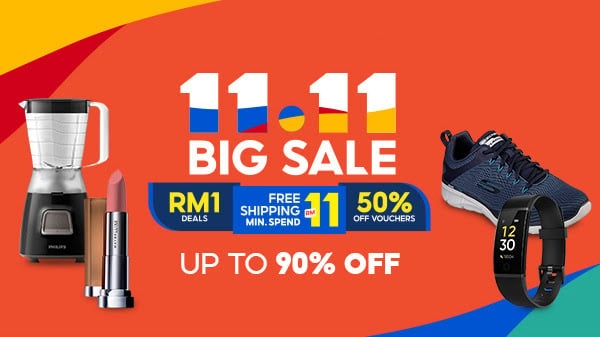 There's no denying that the smartphone is an integral part of our daily lives. In the quest for thinner, smarter, faster though, there's one huge challenge. Battery life. With the Wiko Ufeel Go, you're guaranteed to go further, thanks to its massive built-in battery.
You may find it's no surprise that the new Wiko Ufeel Go costs under MYR600. The French smartphone maker has built a reputation around making premium, value-packed devices at accessible price points.
The great thing is – the Wiko Ufeel Go comes with a premium metal unibody and sleek design. It looks and feels great in the hands, a pleasant surprise for its price range.
You're bound to be happy with its 5-inch IPS HD display, with smooth 2.5D glass.
Wiko takes pride in the fast fingerprint sensor that's built into the Ufeel Go's physical home button. The awesome thing is that the fingerprint sensor can be programmed to accept five different fingerprints to perform different tasks. The most obvious task is to instantly unlock your device (it does this in less than half a second!).
But wait, it does a whole lot more. You can program it to launch the camera, any of your favourite apps, or even to secure your apps or private data. Pretty neat.
In the camera department, the Wiko Ufeel Go packs a 13MP main shooter that supports various handy modes including Panorama, HDR and Night Shot. There's also a Professional Mode that gives you finer manual controls to tune the camera settings to your taste.
Up front there's a respectable 5MP selfie camera that comes built-in with a front-facing LED flash. Never ever take a badly-lit selfie again!
Under the hood, you'll get a quad-core 1.3GHz chip with 2GB of RAM and 16GB of storage. If you need more, you can expand up to 64GB via microSD.
Next, the device supports dual-SIM with 4G LTE connectivity.
TL;DR? Watch this:
All these great features mean nothing if you're out of juice. Well, the Ufeel Go's claim to fame is the massive 4,000mAh built-in battery. That's enough juice to last you for more than a day. Who needs to lug around a powerbank? Not you.
The cool thing is, the Ufeel Go can double up as a powerbank. Just plug in a USB OTG cable and connect it to another smartphone that's in need of lifesaving juice.
Pricing and availability
True to its reputation, the Wiko Ufeel Go packs plenty of value, and some long-lasting performance to boot. It retails for MYR599 and is available now at all Wiko Mobile authorized dealers.
Head over to Wiko's official website for more info, or visit Wiko's Facebook page for updates and latest promos.
More Wiko-related news and reviews here.
This post is brought to you exclusively by Wiko Mobile Malaysia.