Apple today launched its next generation iPhone family—the iPhone 11, iPhone 11 Pro, and iPhone 11 Pro Max. The new phones feature brand new design and finishes, dual- and triple-camera systems, powerful new A13 Bionic chip and graphics, as well as iOS 13 out-of-the-box. Pre-orders for the new iPhone starts this Friday from 5AM PDT, 13 September 2019, and will hit retail channels starting 20 September. 
The iPhone XR, revealed Apple CEO Tim Cook, was the most popular iPhone model last year; alongside its flagship siblings, delivered 99 percent combined customer satisfaction. It's no surprise that Apple is retaining the colourful iPhone XR in its 2019 line-up, while also giving the iPhone 8 more shelf life.
iPhone 11
So, the iPhone 11 isn't a direct replacement of the iPhone XR, but a whole new line-up, dropping the "X" moniker entirely.
Aesthetically however, the iPhone 11 does resemble the iPhone XR, with an anodised aluminium chassis wrapped in glass. As expected, Apple is introducing new colours, six in fact, including a (PRODUCT)RED version.
Like the iPhone XR, the iPhone 11 sports an 6.1-inch Liquid Retina Display (fancy name for Apple's most advanced LCD) with a familiar notch that houses the TrueDepth camera system. 
The biggest addition to the iPhone 11 is the new dual-camera system. Something that was somewhat crippling with the iPhone XR was its single camera, albeit the best single camera-based smartphone according to DxOMark.
The dual-camera on the iPhone 11 comprises a 12MP f/1.8 26mm main sensor with OIS, coupled with a new 12MP f/2.0 13mm ultra-wide (120-degree FOV) camera. There's Smart HDR, multi-scale tone-mapping, and thanks to the dual-camera setup, it now has stereoscopic depth. That means bokehlicious photos even on pets! Apple is also introducing a new Portrait Lighting mode called High Key Mono.
For the first time, Apple is introducing an official Night Mode. This mode is enabled automatically however, which uses adaptive bracketing and intelligently fuses multiple shots.
Video has always been a stronghold of the iPhone, and the iPhone 11 continues to push boundaries for video capture on a smartphone. It offers 4K UHD at 30/60fps, and there's cinematic video stabilisation across both cameras.
Something that Apple didn't talk about during the keynote was Audio Zoom-in for video, a feature the Samsung Galaxy Note10 introduced a couple of weeks ago.
The iPhone 11 also gets a new camera feature called QuickTake. The name is a huge throwback to the 90s when Apple made a digital camera with the same namesake. Anyway, QuickTake is a feature to take an instant, short video and it's enabled by simply holding down the shutter button in Photo mode.
One major upgrade is the selfie camera, now a 12MP TrueDepth camera with support for [email protected] and for the first time ever, slow-mo. Is slow motion selfies going to be a thing? Apple certainly hopes so—it even made a special video for it and coined the term "slowfie"!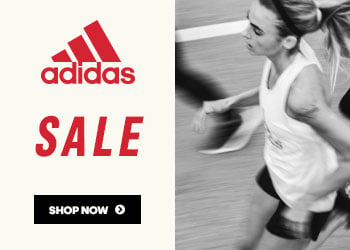 Apple's silicon has always been industry-leading and with the new Apple A13 Bionic chip, the iPhone pulls away a tad further from the rest. It's 20 percent more powerful than the A12 Bionic, yet 40 percent more power efficient. It also blows away its predecessor (and other chips) in the graphics department. In fact, the A13 Bionic is the fastest CPU and GPU ever in a smartphone.
In terms of battery life, the iPhone 11 improves on the already impressive battery life of the iPhone XR—by one hour.
The iPhone 11 also features dual-SIM and eSIM, fast Wi-Fi- 6 connectivity, wireless charging, IP67 dust- and water-resistance, and faster FaceID.
iPhone 11 Pro and iPhone 11 Pro Max
Consistent with its naming conventions with its Mac, MacBook, iMac, and iPad lines, the iPhone goes "Pro" for the first time. With it comes a new design with a matte texture finish. The metal chassis is fused with a single sheet of glass, and it comes in four new beautiful colours: Midnight Green, Space Grey, Silver, and New Gold.
The iPhone 11 Pro and Pro Max sport a 5.8-inch and 6.5-inch Super Retina XDR Display—boast 1,200nits of peak brightness, Dolby Vision and HDR10 support. It is said to be 50 percent more efficient than the previous display.
Under the hood is also the Apple A13 Bionic chip, that features a dedicated machine learning accelerators and a new machine learning controller. This makes machine learning computations 6x faster, with up to 1 trillion operations per second. The A13 Bionic consists of 8.5 billion 2nd generation 7nm transistors, with four efficiency cores for power efficiency.
In the battery department, the iPhone 11 Pro delivers four hours more compared to the iPhone XS, while the iPhone 11 Pro Max pushes five more than the iPhone XS Max. It supports fast charge and Apple is including an 18W charger in the box.
Where the iPhone 11 Pro and Pro Max will likely to impress is the new triple-camera system. It consists of a 12MP f/1.8 26mm main shooter with OIS, 12MP f/2.0 52mm telephoto with OIS, and 12MP f/2.0 13mm ultra-wide camera. With the sample photos shown on stage by Phil Schiller, image quality looks spot on with crisp details, exposure, true-to-life tones, and colour reproduction. Hardware-software integration with the new cameras and improved camera app translates to seamless switching between different lenses, and without drop in image quality or change in white balance. 
Like the iPhone 11, the two Pro models will shoot [email protected] and what's incredible is when a company like Filmic Pro takes advantage of the all-new camera system. On stage at the launch, Filmic demonstrated shooting with all three lenses simultaneously, giving content creators even more creative flexibility and possibilities. The new Filmic Pro app will be coming out later this year exclusively on the App Store.
Pricing and availability
The iPhone 11 will retail for USD699; the iPhone 11 Pro at USD999; the iPhone 11 Pro max at USD1,099; iPhone XR is priced at USD599; iPhone 8 is USD499.
The new iPhone is available for pre-order starting 5AM PDT, Friday, 13 September 2019 and will officially ship and hit retail channels starting 20 September 2019.