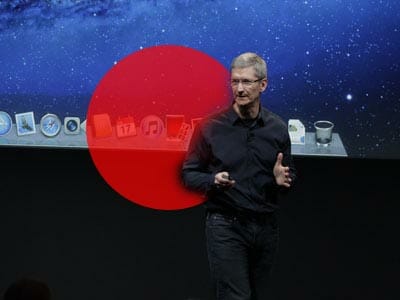 In an annual brand evaluation survey of consumers by Nikkei BP Consulting Inc, Japan, Apple Inc. has come up tops for the first time. The Cupertino company scored 90.5 points for total brand power, a huge leap from 11th last year. The Apple iPad and two other products also made the list for the Top 40 brands.

[ad#Google Adsense 336×280]
Apple came in second to Toyota Motor Corp in a survey of businesspeople. Strangely, huge consumer brand name Sony is missing from the list. Surprised?
The Brand Japan 2012 survey targets 1,000 consumer brands as well as a business market category for 500 brands. It was conducted online over November and December 2011. Brand scores are calculated based on responses of 52,000 people aged 18 and older.
Here's the listing of companies in the Top 10, with last year's ranking in parentheses:
1. (11) Apple
2. (1) Google
3. (2) Uniqlo
4. (7) YouTube
5. (6) Disney
6. (4) McDonald's
7. (3) Panasonic
8. (5) Nissan
9. (39) Dyson
10. (9) Rakuten
Source: Nikkei.com