Your colleague calling you over to watch the latest cat video at work? Or that loud bickering and gossip in the other cubicle? That's going to cost you. On average, you stand to lose 24 minutes a day due to noise and interruptions. In fact, 78% of your productivity may be impacted due to distractions.
I'm sure you can relate to this. You're in the zone. Your productivity levels are off the charts. That Powerpoint preso that's needed tomorrow? It's almost done. You're pleased, and amped.
But your hipster open office is in some "other zone." There's music pumping, paper airplanes flying about, people laughing.
Then boom. You're out of it. And you can't snap back into that productivity zone you were in five minutes before. In fact, studies have shown you'll need at least 20 minutes to get back to that productivity state of mind.
There's a way to keep noise and distractions out. Don't come to the office for one. Assuming you can't not be in the office, there is a better way.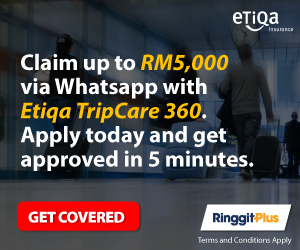 Staying in, keeping distractions out
In a preview session earlier today, Jabra gave us a taste of its latest noise cancelling headset, which is designed for the workplace – the Jabra Evolve 75.
Jabra is no stranger to headsets and audio gear, and has audio solutions for both work and play.
The Jabra Evolve series has been a success for Jabra, selling over 2.5 million units worldwide.
Jabra says the Evolve 75 promises to be the best wireless headset to keep focused in the open office.
In a nutshell, the on-ear headset offers wireless freedom, great audio, class-leading Active Noise Cancellation (ANC) and a handy integrated "do not disturb" busy light.
Dual Bluetooth connectivity with a wireless range of between 10m (for smartphones) and 30m (for notebooks with the supplied Bluetooth dongle) offers you ultimate freedom in and around the office.
It has world-class 40mm speakers and HD voice support.
Passive noise cancellation is quite impressive with comfortable leather-feel ear cushions.
In terms of ANC it has a hybrid four mic setup that ensures 17dB (perceived cancellation in an office environment). It has three modes – ANC on, ANC off and "Listen-in" feature where you can hear your colleagues without taking off the headset.
The medium-length boom arm with a noise cancelling uni-directional ECM mic tucks in neatly to the headband when not in use, held in place by magnets.
The headset is certified for Skype for Business, Avaya, Cisco and more.
With a charge time of just 2.5 hours, the Evolve 75 will give you up to 15 hours of talktime and up to 30 hours of battery time (with ANC activated).
A sleek charging stand holds and charges the headset when not in use. Sold as an option or bundle.
For those who prefer an around-ear type headset, can consider the Evolve 80, another impressive premium ANC Jabra headset.
Jabra also introduced the sexy Speak 710 wireless speaker recently.
Pricing and availability
The Jabra Evolve 75 comes in different bundles, with prices starting from USD279/MYR1,206.
Jabra Evolve 75 MS, Charging Stand & Link 370 – USD329/MYR1,638
Jabra Evolve 75 UC, Charging Stand & Link 370 – USD329/MYR1,638
Jabra Evolve 75 MS, Link 370 – USD279/MYR1,206
Jabra Evolve 75 UC, Link 370 – USD279/MYR1,206
Charging Stand Evolve 75 – USD99/MYR428
To purchase, contact the Country Manager for Malaysia and Brunei, Gladys Kong at [email protected].
For more information, visit Jabra.
[USD1 : MYR4.32]
Gallery