Interested to advertise on VERNONCHAN.COM? Banners space on header, side bar and footer are available. Also open to limited site takeovers. We are also available for advertorials and sponsored posts. Drop us a line for our latest media kit. Contact us for details.
VERNONCHAN.COM has a global rank of #204,115 which puts itself among the Top 2,000 sites in Malaysia (Data: Alexa, Nov 2013). The site was launched on March 9, 2007 and is currently 6 years and 108 days old. It reaches roughly 59,000 unique users and delivers over 131,000 pageviews each month (Data: Statshow, Sep 2013).
Some statistics about VERNONCHAN.COM (as of Sep 2013):
Has over 10,400 indexed pages on Google
Has over 5,600 indexed pages Bing

45% visitors are from Malaysia, 20% from US.

15% of visitors access VERNONCHAN.COM via mobile/tablet devices

Has a Twitter grade of

97/100.
Has a MoZ rank of 4.9
Has a Google Pagerank of 3.
Has a Klout Score of 62.
Facebook Fan Base: 10,000+
Twitter followers: 3000+
The immediate goal for 2014 is for VERNONCHAN.COM to hit 15,000 fans on Facebook, and be in the Top 10 most popular tech websites and Top 500 overall most popular sites in Malaysia.
VERNONCHAN.COM is aggregated by Guy Kawasaki's Alltop and renowned Mac news aggregator – MacSurfer Online News.
[raw_html_snippet id="alexa link"]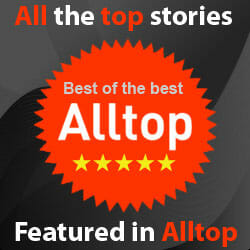 Ready to advertise? Fill in the form below and we'll get back to you soonest!