In 2014, the OPPO R5 became the world's thinnest smartphone at just 4.85mm thick. Its record didn't hold up for long though, as fellow Chinese phone maker vivo rolled out an even thinner X5 Max at 4.75mm thick. While not the thinnest, the Wiko Highway Pure is still impossibly svelte at 5.1mm. I had a couple of weeks with the device, and I find out if ultra thinness means everything.
So, what's with this obsession with being the thinnest and how does this translate to user experience?
Design and build: Think thin, think bling
If there was ever a thing called an anorexic phone, the oddly-named Wiko Highway Pure would be it. It's not a bad thing though because it looks really good.
At 5.1mm thick, I really don't need to describe to you how insanely thin it is. The when-you-turn-it-to-the-side-it-disappears kind of thin. It's mind-blowing. Made of aluminum and glass, it exudes elegance and disguises the mid-range phone that it is. The dual-colour frames makes the phone appear even thinner.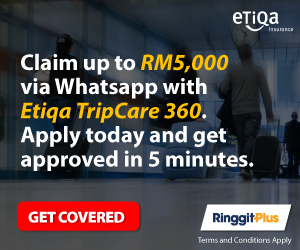 Being the Swarovski Edition, it has 16 Swarovski Zirconia crystals embedded in the volume and power buttons, adding that touch of bling to the entire outlook. No points guessing that Wiko's targeting the fairer sex with this one.
The phone isn't just thin, it's also super light – tipping the scales at a mere 98g. Just to put things into perspective, the iPhone 6s weighs 143g, already considered a lightweight phone. You can say it weighs nothing, and that wouldn't be far from the truth.
The overall design is clean and minimalist, with a barely there micro-USB port and 3.5mm mic jack at the bottom.
The front is generic-looking with the stark white fascia framing the 4.8-inch display. There are no physical nor capacitive buttons.
Round back, there's a non-protruding camera and LED flash.
I find it pleasing, and it feels good in the hand, too.
[nextpage title="Hardware, software & performance"]
Hardware: Mid-range at best
The Highway Pure gets a 4.8-inch HD AMOLED display protected by Gorilla Glass 3. Sure, it may not be a Full HD display but it still pushes out a commendable 306PPI. Being an AMOLED panel, it's bright and vibrant, and it's hard to fault.
Under the hood lies the lowly quad-core Qualcomm Snapdragon 410 running at 1.2GHz. It's no sprinter, but still a more-than-decent workhorse. This SoC is mated to 2GB RAM and 16GB of onboard storage. If you need more storage, there's microSD expandability.
It takes a single nano-SIM, and supports 4G LTE Cat4.
On the camera side of things, it sports a pretty snappy 8MP BSI main shooter with LED flash. On the front, a 5MP unit takes up selfie duties.
Like its ultraslim rival, the OPPO R5, the Highway Pure also features a 2,000mAh battery that gives it up to 13 hours of 3G talktime, or 160 hours of standby time.
Software: Nothing special
The Highway Pure runs Android 5.0.2 Lollipop out-of-the-box, with Wiko's custom UI on top. It's somewhat stock-ish, but the iconography may not be to everyone's liking. Like many Android smartphones out there nowadays, the UI doesn't have an App Drawer. It doesn't bother me too much personally. If it does annoy you though, then shoot over to Google Play to download the stock Google Now Launcher or a third party one like Nova.
Thankfully, Wiko has kept bloatware to a minimum.
Performance: Gets things done
Honestly, I really didn't have much expectations for the Highway Pure. Judging by its outlook, I pretty much assumed it was all about show, and not too much 'go.'
That being said, the device does commendably well in everyday tasks. It flies through email, browsing, social media, photo-taking and navigation. It even does light gaming well too.
In passive benchmarks, it scored 477 and 1416 in Single-Core and Multi-Core tests respectively. These are decent scores, putting it above three-year old flagships like the Samsung Galaxy S III. In the popular AnTuTu Benchmark v6 tests, it returned 25,847 which is consistent with global Snapdragon 410 scores.
Aside from attempting to run 3D games decently (which it then stutters and chokes), it generally took everything else in stride.
I did encounter some hiccups with WhatsApp where it sometimes freezes when loading media, but I'm beginning to suspect it's a WhatsApp issue more so than the Highway Pure specifically. I experienced similar issues with the ASUS ZenFone Zoom and the recently-reviewed Wiko Fever as well.
Video playback is smooth and it happily played my iflix and Netflix selections without hiccups. Audio quality is surprisingly decent, complemented with a crisp, vibrant screen.
In terms of handling, the phone is good to hold although I'd advise to use the supplied non-slip protective cover. The hard cover helps to give the phone a better grip. Its size allows for great single-hand use, so if big phones aren't your thing, you should feel at home here.
On the subject of battery life, I was able to consistently get 10-12 hours of average use in day. Obviously there's a trade-off on battery capacity due to limitations of its form factor, but the lower resolution display and lower powered CPU help balance things out.
[nextpage title="Camera & sample photos"]
Camera: Decent shooters
We tend to judge a smartphone by how good its camera is. We cannot deny that consumers love taking photos. And they love taking selfies, we know that.
So how good is the Highway Pure's camera? It's not bad. Really.
Sure, it doesn't pack a gazillion megapixels, and it doesn't have any fancy phase detection or laser autofocus tech wizardly. And no, certainly no Leica lens.
But… it's decently fast and photos are generally nicely exposed, when lighting conditions are favourable. Things get noisy and slow when there's less light, but that's not really a surprise.
One thing to note, the default ratio is 4:3, and this is where it captures at a maximum 8MP. If 16:9 is your thing (as is my personal choice), resolution drops down to 5MP.
The cool thing about the camera software though, is that it has a manual mode. So, tweak ISO, exposure, shutter speed, white balance. Something you'll not find on most sub-MYR1,000 phones.
The 5MP selfie camera isn't bad either. There's face detection, and the nowadays standard issue 'Beauty Mode' – so yes, it will take pretty good selfies.
Stills aside, it also takes 1080p video at 30fps.
Sample photos (click to enlarge)
Photos are unedited aside from watermark.
Sample selfies
Sample video
1080p @ 30fps
[nextpage title="What's in the box & verdict"]
What's in the box
Wiko Highway Pure unit
AC adapter
Headset
Micro-USB cable
Hard cover protective case
Screen protector
SIM card adapters
User guide
Wiko Malaysia warranty card
What I like
Crazy slimness and lightness
Nice build and looks good
Well-packaged
Decent performance
Better-than-average camera
Affordable
What could be better
Swarovski treatment is an acquired taste
Price point can be lower
Not dual-SIM
Pricing and availability
The Wiko Highway Pure Swarovski Edition retails at MYR999 (incl. GST) and is available in White Gold. You can grab a unit from the Wiko Official Store on 11street. It comes with a 1-year manufacturer warranty from Wiko.
Verdict
If elegance and a little bit of bling is your thing, then the Wiko Highway Pure might be perfect for you. It's the perfect accompaniment for your clutch bag (if you're woman that is, or even if you're a guy I'm not judging), yet also slides unobtrusively into your skinny jeans.
Looks aside, the Highway Pure performs generally well as a modern day smartphone. It's proven that it's not just a pretty face, but can cope with most tasks without complaint.
While for the price point it would have been nice to at least get a Snapdragon 615 chip, it's a little premium to pay for its design.
I like that Wiko continues to pack plenty into its retail box – with a screen protector, hard protective case and SIM adapters to get you started.
Too bad it's a single-SIM phone, although this isn't a dealbreaker for me. Considering a large percentage of mid-tier smartphones are dual-SIM, the Highway Pure might lose out on some customers drawn to its form factor.
That aside, the Highway Pure is a nice, decent package that looks good. If you need a bigger screen and don't mind some bulk though, you might want to consider the Wiko Fever – a MYR200 cheaper option.