Christmas is around the corner and every year many people like me has to list down a tiresome list of presents to give to friends and family. However, have no fear! This list would probably save you time so that you can enjoy more on the food and presents you got before the holidays are over!
Lets get started!
XCOM: Enemy Unknown and Slingshot DLC
The game will make the perfect gift for people who love strategy, aliens, government conspiracies and kick-ass weapons. Not to mention replay value – play multiplayer with friends and family, especially a DLC that is bringing China's Triads into the fray.
Where to get it: STEAM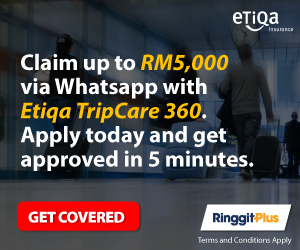 Price (Estimate): RM150++
Call of Duty: Black Ops 2 Care Package (Xbox or PS3)
This is one X'mas gift that could really make a gamer scream with joy! It comes with a remote-controlled Dragonfire Drone which is just the same as in the game itself. Not only that, you will also receive a bunch of goodies which collectors of this series will die to get their hands on, especially the Collectible Steelbook II and real challenger coins.
Where to get it: Local or major game shops or online stores like Qishan.
Price: RM780++
Hordes 2-Player Battle Box
Sometimes, it's not just about digital games. Miniature games can be fun too. Hordes for example is a simple and interesting game that utilises great miniature models that look great even without painting. This 2-player box set gets you into the game immediately once assembled. It comes with a rule book, guide, dice and everything else you need to start. The werewolf models are wicked.
Price: RM320++
Warhammer 40K(W40K) : Dark Vengeance
Well, if Hordes is not your type, this would certainly catch your eye. The W40K series is back with a new 6th Edition rule book, updated race for Chaos Space Marine and Dark Angels plus lots of goodies to spare inside. Collectors of these W40K miniatures will shriek in happiness when they receive one for X'mas. Heck, I would just buy them to collect the models.
Price: RM380++
Motorola DROID Razr Maxx HD
The best thing a smartphone has to offer – BATTERY LIFE! Yup, nothing beats this beast that lasts for days with one charge or a full day with heavy usage of Android Apps and its functions. Best of all, it is LTE (4G) ready. No other smartphone even comes close to its long-lasting battery as of now.
Where to buy it: It's not available here yet, but I am keeping my fingers crossed.
Price: RM1600++
Jawbone Icon HD with/without NERD
The ultimate Bluetooth headset as of the moment. It has military grade noise reduction and so much more. It is stylish and easy to wear. You can customize the headset with apps through MYTALK and it can connect to several devices.
Price: RM300++
Duracell Powermat Complete Set
This gadget makes wires a thing of the past. Charging my devices will never be the same again! Best of all, it fits most devices. Now, I need only one device to charge it all!
Where to get it: Duracell
Price: RM200++
Olympus TG-1 Camera
Tough, dust proof, crush-proof, water-proof (12m) and scratch-proof. With a f2.0 high-speed lens, this tough cookie can take pictures and videos underwater, in the snow or up in the mountains. Comes with a wide range or accessories including lens and a big battery.
Where to buy it: Olympus
Price: RM1000++
Google Nexus 7 (32GB+3G)
This is a tablet to die for. It fits perfectly in your hand, comes with a NVIDIA Tegra 3 quad-core processor, crazy GPU and Android 4.1 Jelly Bean. And now with 3G, this is almost tablet nirvana.
Where to get it:
It is not official sold in Malaysia yet but some online portals like Superbuy are selling it.
Price: RM1,050 below
iPod Touch 5th Generation
The new iPod Touch is not only slim, but light and has the latest iOS, not to mention a wide selection of apps on the App Store. With a wide range of colours and storage sizes to choose from, this device is really a lip smacker. The Apple EarPods are also a great addition to the best portable media player on the planet.
Price: RM1049 onwards
So, have you been naughty or nice? Post your comments below!
Note: Prices and locations of purchase are based on estimations from websites.