Performance, Pros, Cons + Verdict
Performance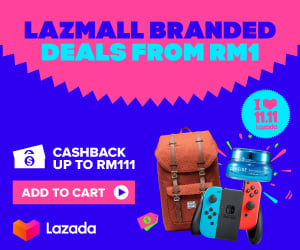 First thing's first. Battery life. In general, the Gear Sport will return around three days of battery life with AOD turned off. You'll be able to stretch it slightly further when it's used untethered.
With everything full on—AOD, GPS, notifications, expect to charge every other day. It isn't bad, just not fantastic.
As I usually have it tethered but with AOD turned off, I end up charging it every other day, just to be on the safe side.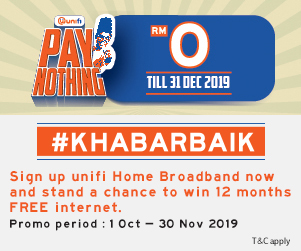 What I do like is power saving mode which extends battery life when the watch is running low on juice. It's not super crippling, as it still gives out audible notifications to keep you updated and also continues to track your steps.
Charging is convenient, thanks to the familiar charging dock, probably the best-looking dock amongst the competition. The dock connects to any smartphone power brick via micro-USB cable. On the down side, the watch + charging dock isn't Qi charging compatible, so if you ever misplace the dock, you're going to be left with… a dead watch on your hand.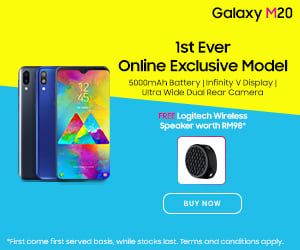 I'm a fan of Tizen as a wearable OS as it's slick and intuitive, compared to Android Wear. The recent OTA update refines the UI further, adding quick settings, new beautiful watch faces and enhancements.
I also prefer the typography and visual language in Tizen, which is more optimised for the small screen.
Coupled with the rotating bezel, I think Tizen makes an incredible wearable OS and it has potential to go further.
A big plus for me is the ability to play Spotify offline. This isn't found on any other platform, including Android Wear.
The step counter and HRM are two things I use the most on a daily basis and I like that the watch nudges me to get active when I'm stationary for too long.
The HRM could be better though, sometimes failing to detect and take measurements.
In terms of fitness tracking as a whole, the Gear Sport offers a plethora of trackable workouts including the usual suspects, running, cycling, swimming, or even doing crunches.
What I like is that there's automatic workout tracking which comes into effect after you start your activity. For instance, if you get on a bike and start cycling, the watch will recognise this and start tracking your stats without any user interaction.
For the sake of the review, I've worn the watch to sleep to track my sleep patterns. I'm generally sceptical about the accuracy of sleep trackers, even on my Fitbit or Mi Band, but it at least gives you an estimate of how much shuteye you're getting. It worked alright for me, so no particular complaints.
One niggling thing that has plagued not only the Gear Sport, but its sibling the Gear S3 and predecessor Gear S2 is the wrist-on gesture. Since I use the watch with AOD turned off, the wrist-on gesture helps to wake up the watch with the turn of the wrist. However, I found the feature a little hit-and-miss, not even close to the responsiveness of the Apple Watch.
If it bothers you, I'd suggest you use it with AOD turned on. Nonetheless, Samsung needs to improve on this.
Pros
Great design and build
That awesome bezel
Lighter and thinner than Gear S3 Frontier
Swim-proof
Offline Spotify
Decent battery life
Tizen OS is fantastic
Fabulous display
iOS and Android compatibility
Cons
Strap feels slightly cheapish
While improving, Tizen still lacks apps
HRM sometimes doesn't work well
Battery life can be better
Wrist-on gesture is hit-and-miss
No Qi charging support
In the Box
Gear Sport unit
Micro-USB cable
Charging Dock
Manual
Carry bag
Extra strap (large or small)
Pricing and availability
The Samsung Gear Sport is available now for MYR1,299 at Samsung Experience Stores, authorised retailers and you can also buy it from Lazada.
Verdict
When we talk about smartwatches, only several options come to mind: Samsung Gear S3 Frontier, Apple Watch, or perhaps even the Huawei Watch. However, there's a new kid in town, and he's a sporty one who loves water.
The Gear Sport offers plenty of refinement and is a neat little package. It bridges the gap between a smartwatch and fitness tracker, and it does a pretty decent job of it. If you're looking for a watch that is swim-proof, this is a viable alternative to the Apple Watch Series 3 or 2.
SUMMARY & RESULTS
The Gear Sport offers plenty of refinement and is a neat little package. It bridges the gap between a smartwatch and fitness tracker, and it does a pretty decent job of it.
Review
Pricing & Value for Money