Performance, Pros, Cons, Verdict
Performance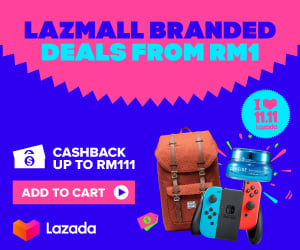 While the honor 10 does use a more "dated" CPU, the device produced commendable scores in the standard suite of synthetic benchmarks I use to review smartphones.
Day-to-day performance was actually a mixed bag for me. I don't want to flog a dead horse but it's really the animations and aggressive power saving that causes the phone to jerk and lag especially when I had about 10 apps running in the background.
When I had less apps running, it would perform quite smoothly and snappily. This of course affected the experience of multitasking, again, with multiple apps running in the background, slightly laggy but with less apps, I could jump around from one app to another quickly with no delays whatsoever.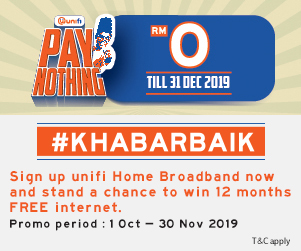 Gaming wise, the honor 10 surprisingly holds up very nicely. It ran graphics intensive games like Dead Trigger 2, Asphalt 8, WWE: Immortals and Darkness Rises with no problems whatsoever. Those games were responsive and fluid. Interestingly enough though, I found Into the Dead 2 quite laggy and while Injustice 2 ran with less problems than the other phones I tested previously, it was by no means playable. By the way, the recent GPU Turbo update for the honor 10 boosts performance even further.
For a light-medium user like myself, the battery life on the honor 10 was actually quite satisfactory easily lasting me a full day on a slightly busier day and close to a day and a half on less busy periods such as weekends.
On a busy day where I used the phone to stream music on Spotify through my car stereo via Bluetooth, navigation through Waze, a lot of chatting via Whatsapp and Telegram, scrolling through Instagram, taking a few photos and playing games the honor 10 still clocked in 13 hours of use with about 20 percent of battery left. On days where I didn't use the phone as much, maybe just a few phone calls, occasional messages and going through social media, I'd still have about 50-60 percent of juice left at the end of the day.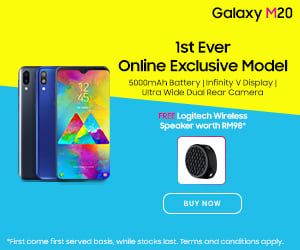 As far as camera performance goes, the honor 10 actually surprised me with the photos it was able to produce. The rear dual camera setup works by taking photos using both RGB and monochrome sensors and then combines to give you more details in the photos.
Photos taken in well-lit conditions even without the AI feature turned on looked great as the colours were accurate, with fairly decent contrast and details were nicely retained. Without Optical Image Stabilisation (OIS) however, the same issues in low-light still rear its ugly head such as motion blur, grain and lacking details.
Speaking of the AI feature, I found it to be both a blessing and a curse. When enabled, it detects scenes and objects really quickly and tunes the shot so that it makes it the "best" shot. Contrary to popular belief, this isn't always the case as I found most photos taken with AI on had the saturation bumped up to the point where colours overly vivid and fake.
[twenty20 img1="48372″ img2="48371″ offset="0.5″ before="Without AI" after="With AI"]
[twenty20 img1="48370″ img2="48369″ offset="0.5″ before="Without AI" after="With AI"]
It does however help during low-light conditions. It won't totally eliminate motion blur from movement or shaky hands but it does at least make the photos more pleasing. It does however, still bump up the saturation. The good thing is, when you shoot with the AI turned on, you can actually select whether you want the shot with AI enhancements or not.
Overall, photos produced using the rear cameras are very good for a device at this price. The shooting experience was also enjoyable as it was fast to focus and capture ensuring that you would rarely miss a shot.
If you're a fan of selfies, the 24MP selfie shooter on the front is really no slouch either as it is able to take some nice shots with good detail. While there is no selfie flash, the camera is still able to take pretty decent low-light shots. It also comes with five lighting effects which is supposed to help, but which I find a little gimmicky.
One thing I don't like about the front-facing camera is that the beautification is incredibly over the top and at times would smoothen skin to the point where it looks like a bad wax figure you find at cheap fun fairs.
Finally, when it comes to videos, the honor 10 is able to shoot in 1080p at 60fps or 4K at 30fps. This is pretty much standard fare these days and while Electronic Image Stabilisation does help minimise jitters and shivers, it is by no means OIS-level of stable.
Pros
Good value for money
Jaw-dropping design
Near flagship grade performance
Good battery life
128GB internal storage
Good cameras
Dual-SIM support
Cons
Slippery and smudge prone glass rear
No microSD support
No Optical Image Stabilisation
Camera AI is a mixed bag
EMUI and bloat
Fingerprint scanner finicky
Pricing and availability
The honor 10 retails for MYR1,599 and is available for purchase from all Huawei Experience Stores, Vmall and authorised resellers.
Buy the honor 10 from Shopee or Lazada.
Verdict
Honestly, for its asking price, the honor 10 does quite a lot right. It looks great, performs better than expected and does photography quite well. I would even go so far as to say that this should have been the Huawei nova 3e (P20 lite) as it more closely resembles the P20 and P20 Pro compared to the aforementioned phone.
The only other problem at this juncture is the fact that there are two devices out there that cost close to half of the honor 10 yet still provide users with very excellent features and performance, which means to say that the honor 10 really has its work cut out for it. However, if you don't mind splurging a little more for a device that looks unique and performs well, the honor 10 is a good buy.
SUMMARY & RESULTS
If you don't mind splurging a little more for a device that looks unique and performs well, the honor 10 really is a no-brainer.
3.9
The honor 10 looks simply amazing. It isn't just all looks though, it also has the brains and performance to boot.
Review
Pricing & Value for Money